Check here each week for new special prices and deals! Additional offers and/or coupon codes are periodically posted to our blog (we suggest you subscribe to blog updates to stay current on the best deals). Brickmania Elite members also receive an extra 10% discount on all of the weekly specials!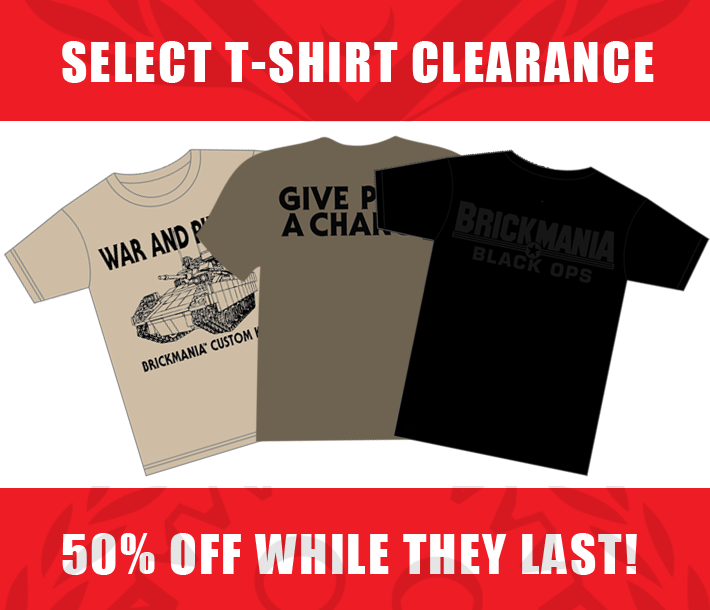 T-shirt Clearance happening now. Hurry while the size selection is still good!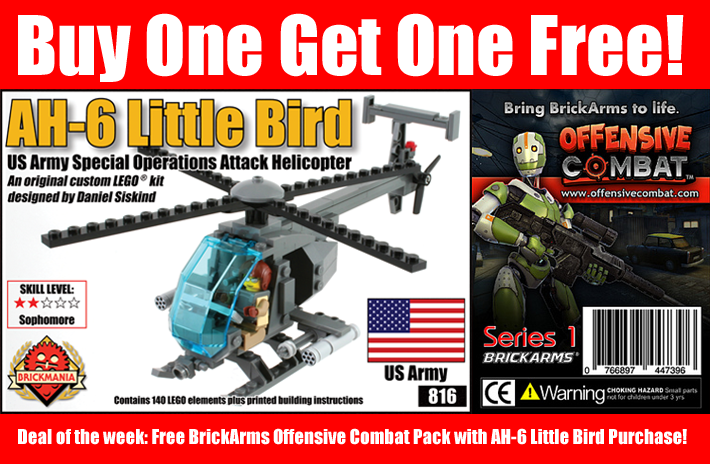 Special offer March 3-9th: Free BrickArms Offensive Combat Pack with AH-6 Little BirdPurchase. Limit 1 per customer.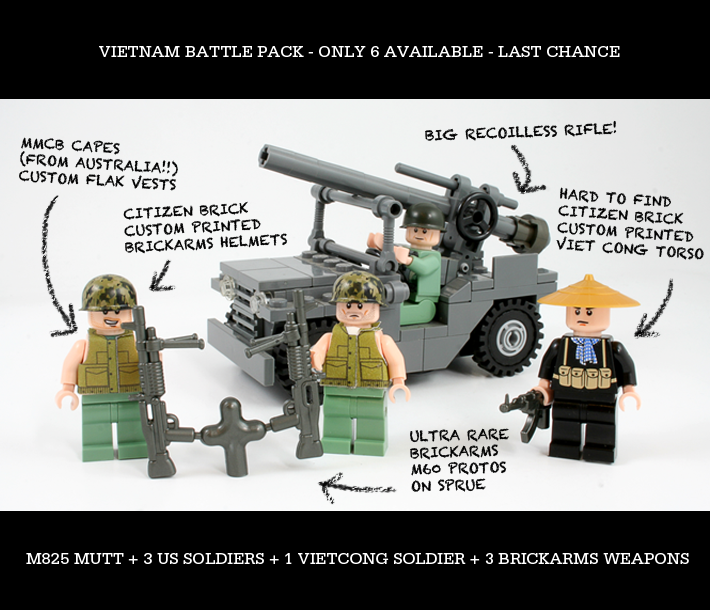 Vietnam Battle Pack bundle with M825 MUTT, three bonus figures and rare gunmetal prototpye BrickArms M-60s on the sprue! Only six of these are available. Limit one per customer!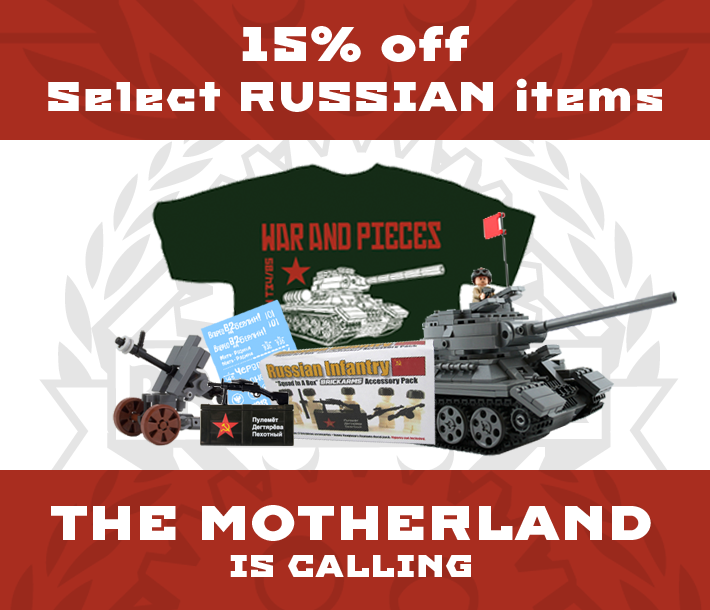 15% off select World War II Russian hardware - while supplies last.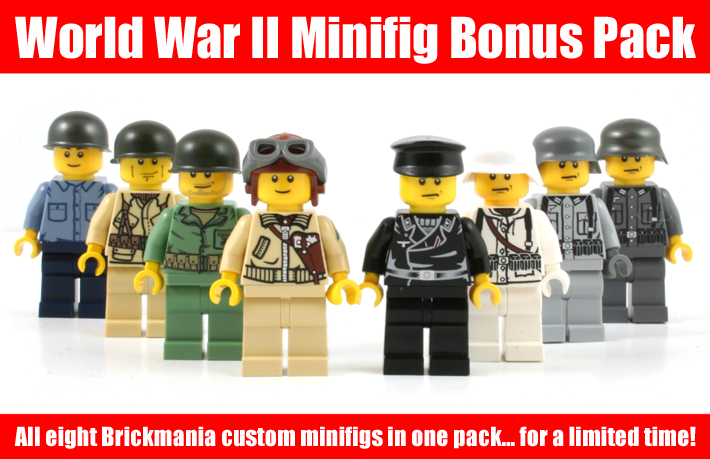 We have a limited number of Brickmania's World War II Minifigure Packs available - includes rare US Tanker fig!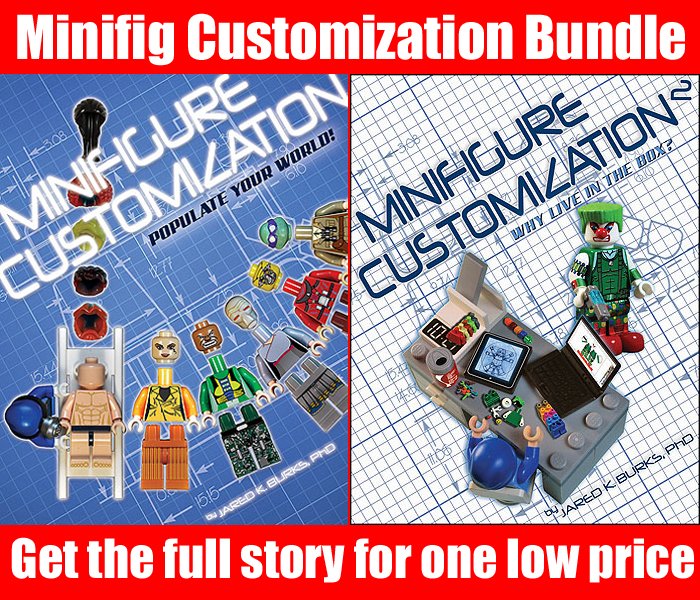 For a limited time you can get both volumes of Jared Burks' Minifigure Customization 1 and 2 at one low price of just $20. Includes a multitude of tips and tricks for creating your own beautiful custom LEGO minifigures and perfect for beginners and veterans alike.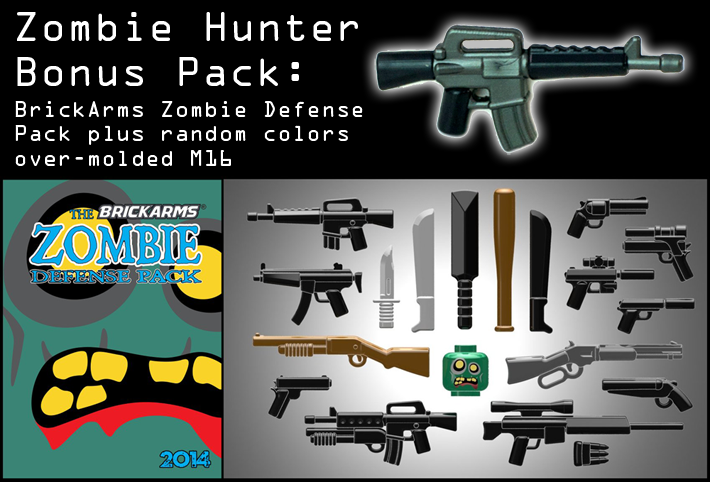 The BrickArms Zombie Hunters Bonus Pack is back for a limited time! Includes the regular Zombie Defense Pack plus a rare over-molded M16!