Product Description
This accessory was designed to accompany our AH-1Z Viper - Zulu Cobra Attack Helicopter kit.
About the Viper Load-Out - Weapons Pack for AH-1Z Viper:
Armed to the teeth, the AH-1Z Viper is currently deployed by the United States Marine Corps in Afghanistan. The Viper is considered one of the best military aircraft ever designed, capable of taking on a wide range of missions.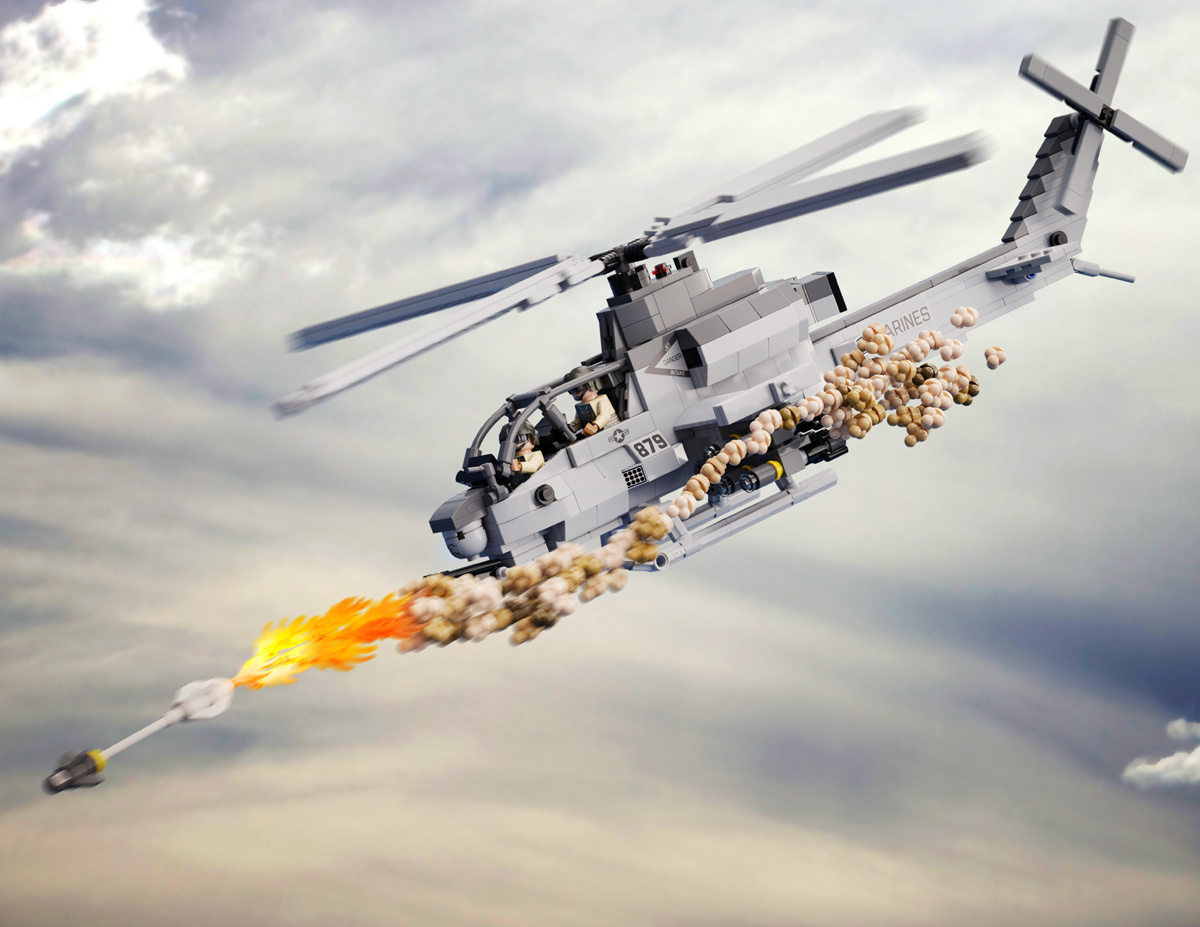 The AH-1Z Viper Load Out Add-on Pack features two AGM-114 Hellfire Missile racks (four missiles each), two AIM-9 Sidewinder Missiles, and two mounting pylons with LAU-61D Hydra 70 rocket launchers with custom-printed elements.
All Brickmania model kits are made of new-condition LEGO bricks. This model comes disassembled and includes complete printed building instructions and comes packaged in a sealed box. This is a limited-edition kit and production may be discontinued at any time.
Custom Field
Skill Level
Sophomore (2 of 5)
Product Reviews