Product Description
This add-on pack requires our M998 HMMWV - Two-Door Cargo & Troop Carrier kit.
About the M997A2 HMMWV - Ambulance Conversion Kit Add-On Pack:
Motorized battlefield ambulances date back to World War I, providing a tool to quickly extract casualties from the front lines to a field hospital. As technology progressed, helicopters like the H-13 Sioux "M.A.S.H" also performed similar tasks. The M997A2 HMMWV Ambulance is the modern version of medical battlefield technology, capable of carrying 4–8 patients, medical personnel, and equipment.
Specifications:
Crew: 1 driver, 1 medic
Capacity: 4 litter patients or 8 ambulatory patients
Speed: 43 mph (70 km/h)
Range: 351 mi (565 km)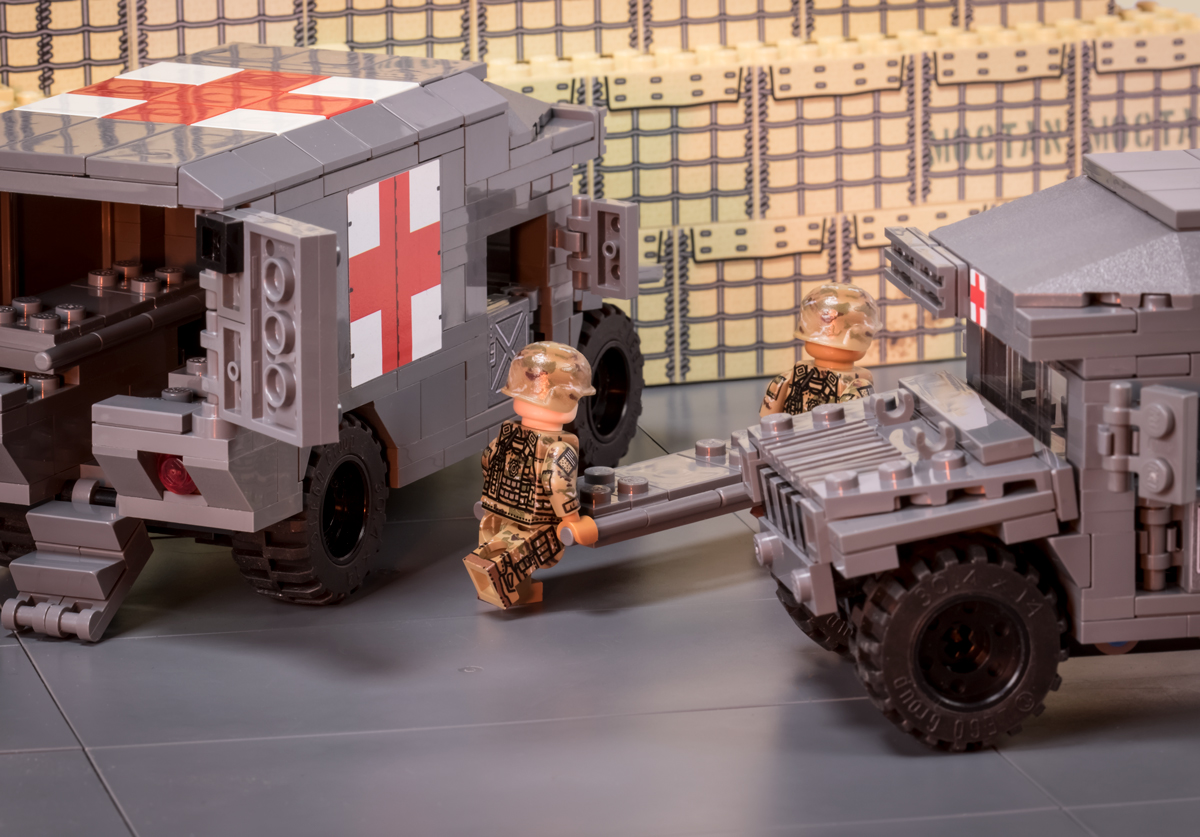 Features:
Conversion pack changes M998 HMMWV to M997A2 Ambulance
Opening cab and rear doors
Roof removable for easy interior access
Two brick-built stretchers
1/35th scale to match other Brickmania models
All Brickmania model kits are made of new-condition LEGO bricks. This model comes disassembled and includes complete printed building instructions and comes packaged in a sealed box. This is a limited-edition kit and production may be discontinued at any time.
Custom Field
Skill Level
Sophomore (2 of 5)
Product Reviews