Product Description
The M10 Wolverine was the main US Tank Destroyer in World War II and participated in the North Africa campaign, the invasion of Italy, the liberation of France and the Low Counties, as well as the final push into Nazi Germany. Powered by twin diesels, it was based on the same chassis used by the M4A2 Sherman, but traded in armor protection for speed and better armament. Designed to hunt tanks, it packed a powerful 3" naval gun that was effective against German armor until the end of the war. Distinguishing features are it's sloped hull armor, pentagonal open top turret, and steel-shod tracks.
Additional information about this Brickmania custom Lego® kit:
The M10 Wolverine Allied Motorized Tank Destroyer kit has the following features:
Fully traversable turret and main gun that elevates and depresses
Shod in Steel colored, double-wide Brickmania Track Link™
Secondary armament includes M2HB and 2x M3 "Grease Guns" from BrickArms
Includes three exclusive custom-printed minifigs with the distinctive Tank Destroyer insignia on their sleeve
Includes custom printed US insignia tiles
1/35 scale to match other Brickmania models
Includes 669 genuine new-condition LEGO®, Brickmania and BrickArms® elements
Comes with a signed and numbered certificate of authenticity
Intermediate Skill Level (4-6 years experience with LEGO is recommended)
All Brickmania model kits are made of new-condition LEGO bricks and this one includes compatable weapons by BrickArms. This model comes disassembled and includes completed printed building instructions and comes packaged in a sealed box. This is a limited edition kit and production may be discontinued at any time.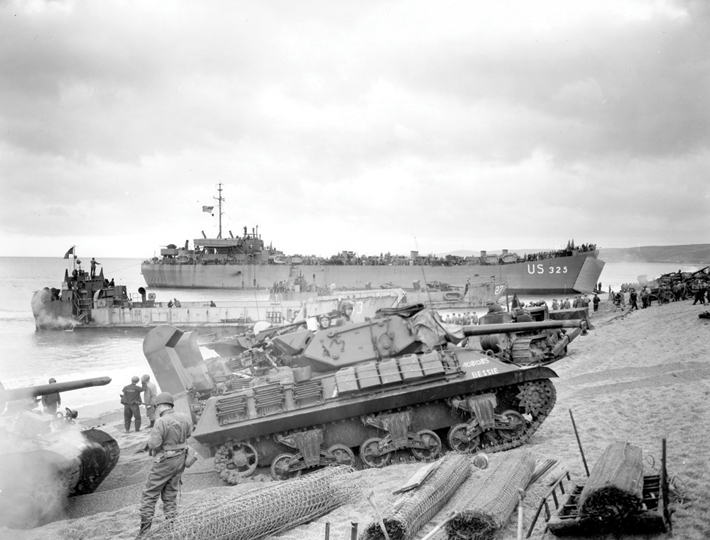 M10 Wolverine "Bessie" hits the Normandy Beach on D-Day 1944. Notice the added snorkel equipment and extra gear stored on the vehicle.
Product Videos
Custom Field
Skill Level
Skill Level: Intermediate (3 of 5)
Product Reviews