Product Description
About the War Rig
The post-apocalyptic world is never pretty. It probably has something to do with the word "apocalypse". Cruising across this desolate wasteland has never been easier after you get yourself a War Rig. This monstrous vehicle is armed to the teeth and equipped with an engine that only appears in thrill-seeker's dreams. This fine piece of machinery is capable of running the dangerous gauntlet through hordes of crazy desert people who want nothing but to take all of your stuff. It's a brutal world out there, but the War Rig will give you the edge you need to survive.
Equipped with dual 600-horsepower engines, the vehicle is a modified eighteen-wheeler that features a cabin fitted out with several firearms for easy access. The engine features a supercharger for extra power while the front of the vehicle is equipped with a "cow-catcher", similar to those found on train locomotives. The exterior of the vehicle is armed with several defensive weapons in case of an ambush.
Specifications:
Engine: 600 hp air-cooled turbo-charged (x2)
Length: 78 feet
Armaments: Harpoon guns, flamethrowers
Defenses: Spikes, circular saw blades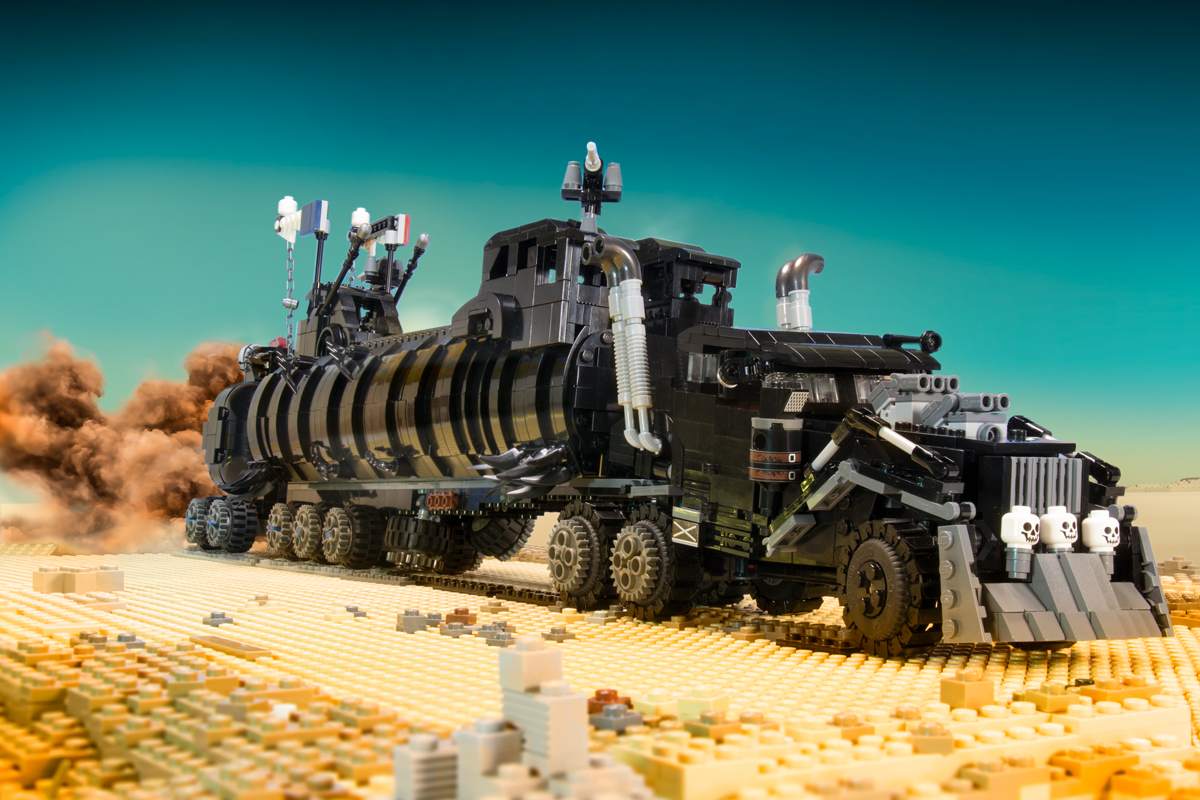 Additional information about this Brickmania custom building kit:
The War Rig comes with the following features
Functional steering
Functional harpoon gun w/ tow cable
Removable sections to add "battle damage"
Functional cow catcher
Stowage locations for Brickarms weapons
Functional doors & removable engine hood
Custom printing & stickers
Custom figure
Designed by Cody Osell
Includes 1867 genuine new-condition LEGO® elements
1/35 scale to match other Brickmania models
Advanced Skill Level (6-8 years of experience with LEGO is recommended)
All Brickmania model kits are made of new-condition LEGO bricks. This model comes disassembled and includes complete printed building instructions and comes packaged in a sealed box. This is a limited-edition kit and production may be discontinued at any time.
Video Preview:
Product Videos
Custom Field
Skill Level
Advanced (4 of 5)
Product Reviews