Product Description
About the Modern French Foreign Legion
The French Foreign Legion is widely regarded as one of the most elite fighting forces in the world. They have a history of recruiting its members from all nationalities around the world and being a path to reformation for those looking to start a new life in civil society. The Legion was formed in 1831, during the conquest of Algeria, and and proven itself again and again as one of the most competent and capable fighting forces ever since. Service in the French Foreign Legion can be a path for eventual French citizenship for non-native born members, in the same spirit of the ancient Roman legionaries.
Features of this Brickmania Minifigure
The Brickmania Modern French Foreign Legion has artwork based on Camouflage Europe Centrale (CEC) and is outfitted for combat featuring facepaint camo and several ammo pouches. The minifigure comes equipped with the new BrickArms® French Bull Pup rifle and a fully printed MCH (Modern Combat Helmet).
The minifigure is custom printed in-house by the talented Brickmania Digital Print Crew and was designed by Lando!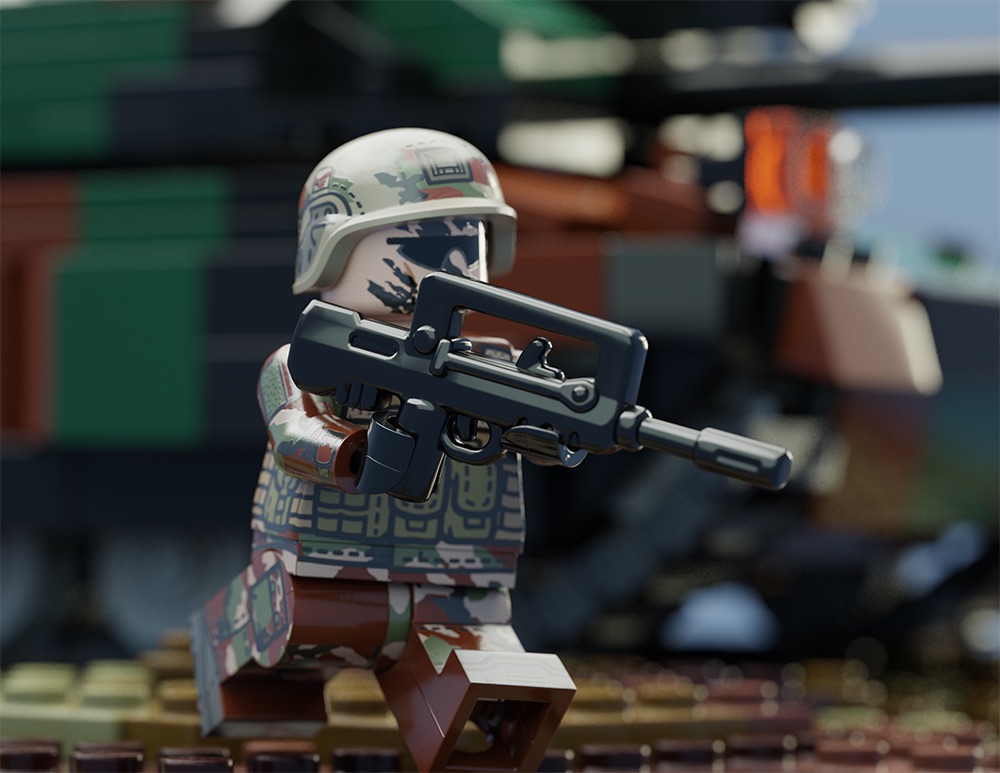 LEGO and the LEGO Minifigure are trademarks of the LEGO Group, which does not sponsor, authorize or endorse this site or these products.
---
Preview:
Product Videos
Custom Field
Product Reviews