Product Description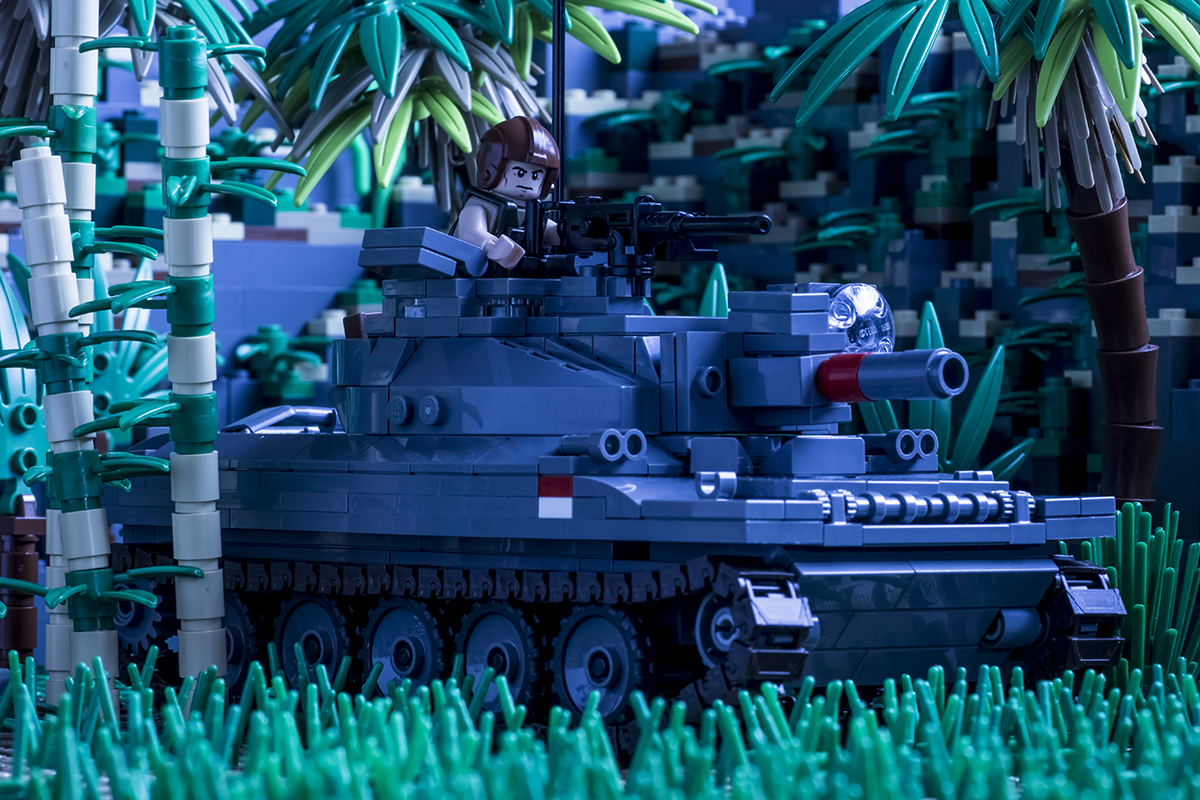 About the M551 Sheridan:
The Sheridan AR/AAV was a light tank developed by the United States and named after Civil War General, Philip Sheridan. It was designed to be landed by parachute and to swim across rivers. The Sheridan entered service with the United States Army in 1967 at the urging of General Creighton Abrams, the U.S Commander of Military Forces in Vietnam at the time. It was in service from 1969-1996 and operated in Desert Shield/Desert Storm and operation Just Cause. It ultimately was retired without replacement.
When the Sheridan came into the Vietnam War it was rushed into battle and was highly vulnerable to mines and anti-tank rocket fire. They were not as capable of "jungle busting" as the M48A3 medium tanks. In addition, the main gun ammunition was not available at the time, which left the Sheridan with a $300,000 machine gun platform. The Sheridan was assigned to nearly all armored cavalry squadrons involved in the Vietnam War. Towards the end of the war allied forces realized that there was a high casualty rate of the Sheridan and their respective crews.
Specifications:
Weight: 15.2 tons (34,000 lb)
Crew: 4 (commander, gunner, loader, driver)
Main armament: M81E1 Rifled 152 mm Gun/Launcher with 20 rounds + 9 MGM-51 Shillelagh missiles
Secondary armament: 1x .50 cal M2 Browning machine gun with 1,000 rounds + 1x .30 cal M73/M219 co-axial machine gun with 3,000 rounds (later replaced by the M240C)
Engine: Detroit Diesel (General Motors) 6V53T, 6 cylinder, turbocharged diesel
Power/weight: 19.7 hp (14.5 kW)
Operational range: 348 mi (560 km)
Speed: 43 mph (70 km/h) road & 3.6 mph (5.8 km/h) swimming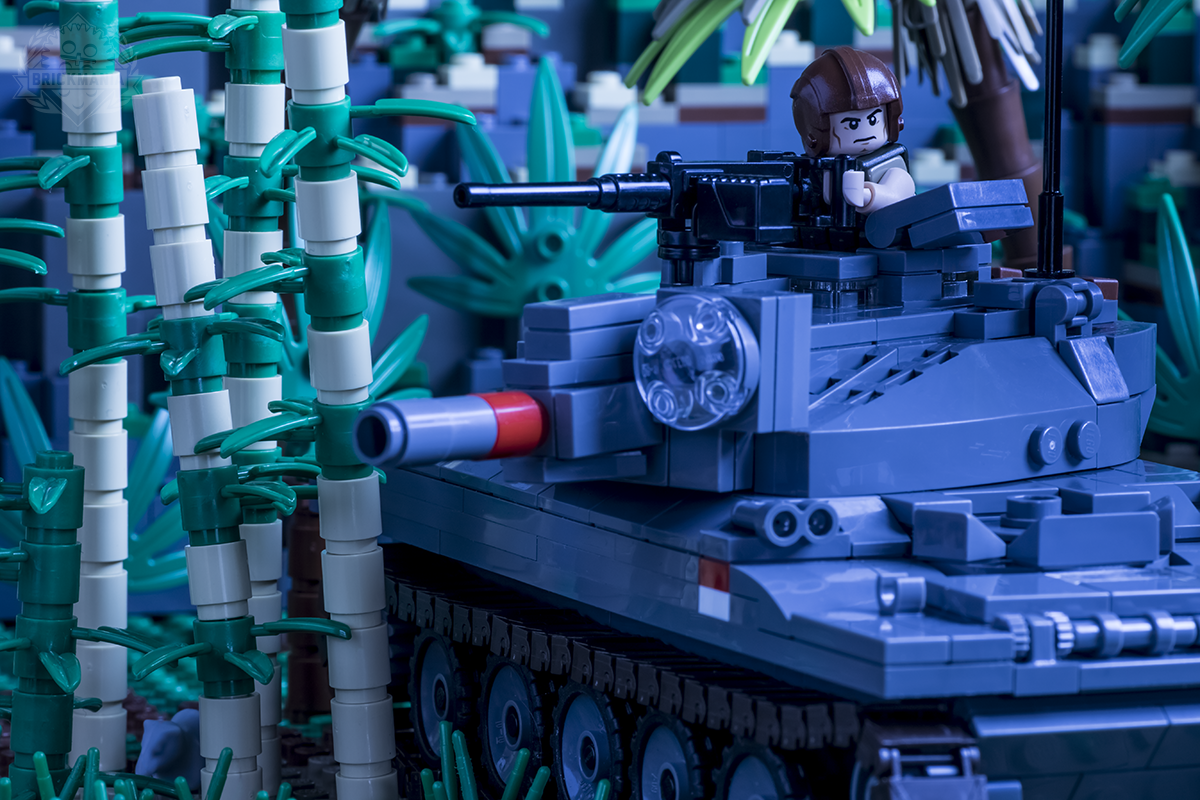 Additional information about this Brickmania custom building kit:
The M551 Sheridan comes with the following features:
Comes in "Factory fresh" initial Vietnam deployment configuration, but with built-in Cavalry markings.
Includes custom Tank Commander minifig equipped with BrickArms LCV and BrickArms M2HB Machine Gun
Opening Tank Commander and Loader hatches plus deployable swim vane
Fully rotating turret and elevating main gun
1/35 scale to match other Brickmania models
Includes 538 genuine new-condition LEGO® bricks, Brickmania Track Links and BrickArms® elements
Intermediate Skill Level (4-6 years of experience with LEGO is recommended)
All Brickmania model kits are made of new-condition LEGO bricks. This model comes disassembled and includes complete printed building instructions and comes packaged in a sealed box. This is a limited edition kit and production may be discontinued at any time.
Video Preview:
Product Videos
Custom Field
Skill Level
Intermediate (3 of 5)
Product Reviews