Product Description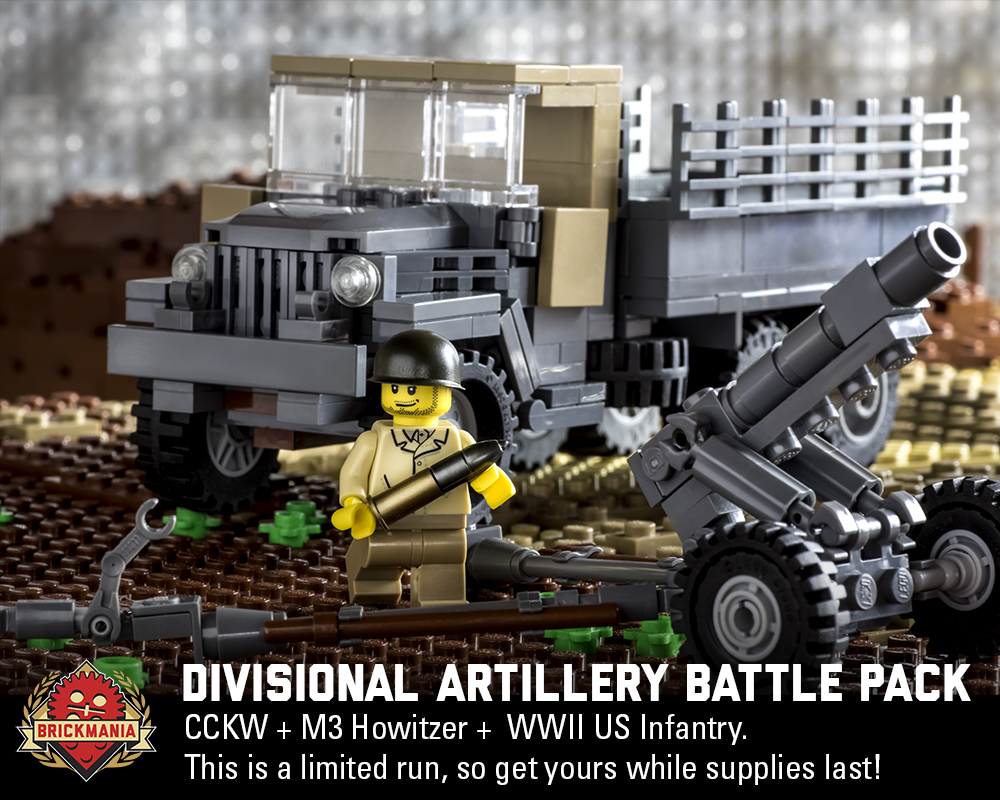 The GMC CCKW 2 1/2 ton 6x6 Truck was a workhorse of the US military and one of the most crucial pieces of hardware during World War II. The famous "deuce and a half" saw service world wide, with hundreds of thousands being made during the war. The CCKW was the chief means of cargo hauling used by the famous "Red Ball Express" supply convoy in Europe. The M3 Howitzer was developed in World War II by the US Army to fulfill the need for fire support for its airborne infantry unit. The M3 Howitzer saw extensive service with US Army during the campaign in Europe.
The Divisional Artillery Battle Pack features the following:
• Opening doors & tailgate
• Towing hitch for trailer or artillery
• Custom WWII US Infantry minifig
• Gun is poseable with a limited degree of elevation
• The over-all color of this model is dark gray with dark tan accents
• Includes 307 LEGO® & BrickArms® Elements
This is a Limited Run Battle Pack, like many of our kits it is done in small batches. So supplies are limited and we may not restock this kit in the future.
Looking for just the GMC CCKW 2 1/2 ton 6x6 Truck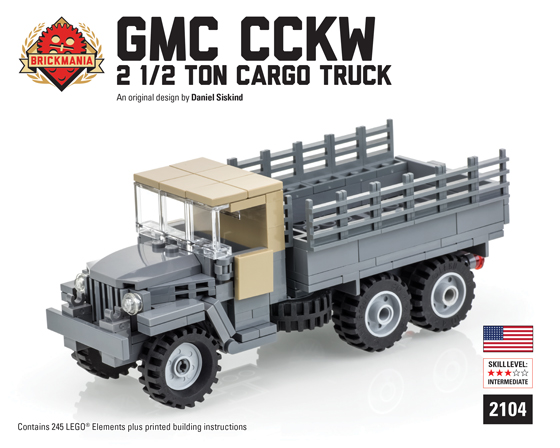 Product Videos
Custom Field
Skill Level
Intermediate (3 of 5 stars)
Product Reviews