Product Description
About Crusader Mk III - World War II Cruiser Tank:
Unlike the heavier tanks produced by Germany, America, and the Soviet Union, the British specialized in "cruiser" tanks. As the name might suggest, a cruiser tank was relatively faster than most other tanks, trading armor and firepower for speed. These tanks were often used for reconnaissance and flanking. The Crusader MK III was the first to be fitted with a six-pounder gun, equipping it for better survival when in direct combat with German panzers. The Crusader was a key component of Allied success during the North African campaign against Erwin Rommel and the Afrika Korps. The Crusader was largely replaced in 1943 with newer models such as the Cromwell.
Specifications:
Speed: 27 mph (44 km/h)
Crew: 3
Engine: Nuffield Liberty Mark IV V12
Range: 100 miles (160 km)
Armament: Six-pounder main cannon (57mm, 2.24 in), 7.92 Besa MG
Radio: Wireless Set No. 11
Production: 5,300 1940-43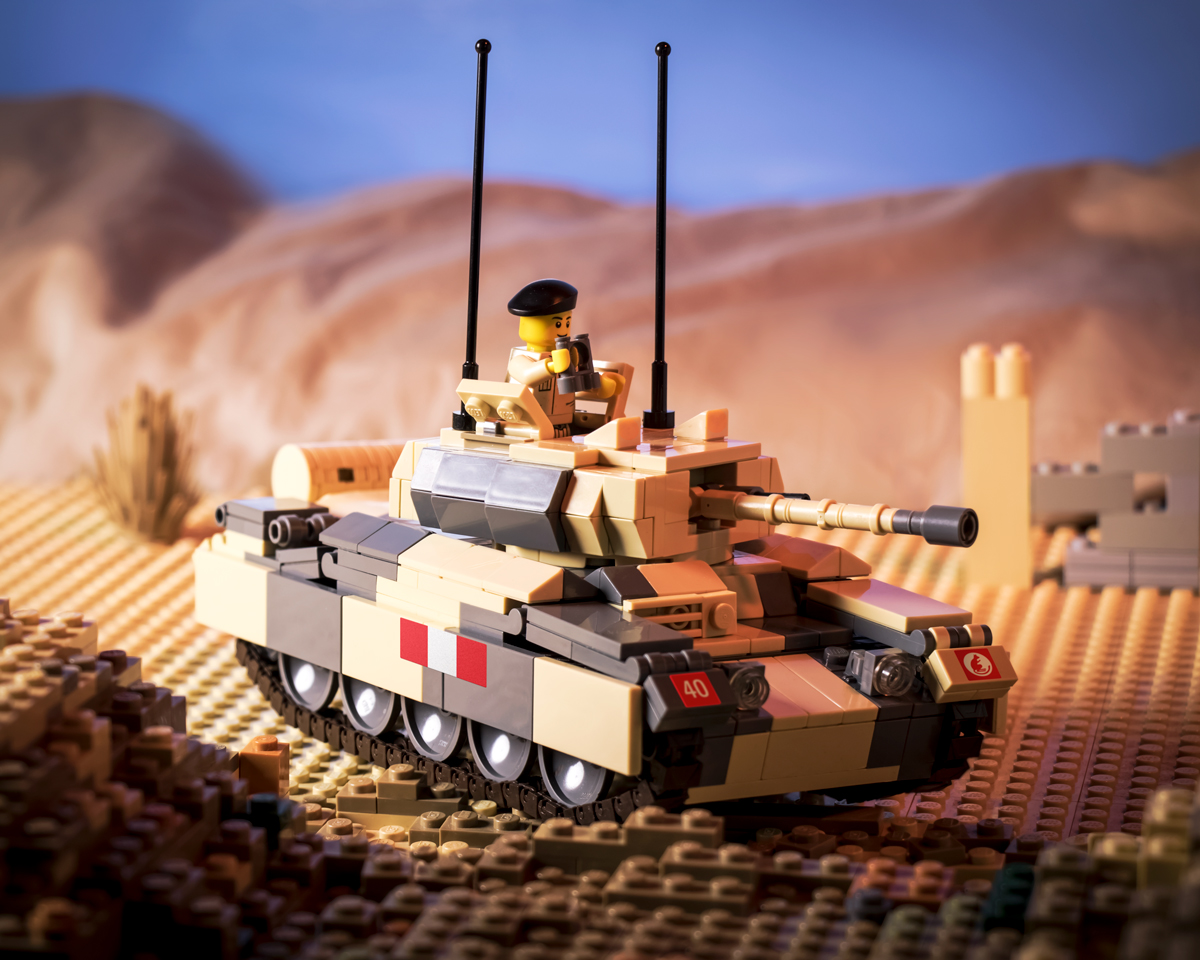 Additional information about this Brickmania custom building kit:
The Crusader Mk III - World War II Cruiser Tank kit comes with the following features
Includes full-color printed building instructions

Fully-articulated Brickmania Track Links™
WWII British Crusader Commander minifigure
Opening commander's hatch
High-quality vinyl sticker sheet including two different divisional insignia
Camouflage scheme typical of North Africa campaign circa 1943
538 new-condition LEGO® and Brickmania elements
Designed by Daniel Siskind
Intermediate Skill Level (4-6 years of experience with LEGO is recommended)
All Brickmania model kits are made of new-condition LEGO bricks. This model comes disassembled and includes complete printed building instructions and comes packaged in a sealed box. This is a limited-edition kit and production may be discontinued at any time.
Custom Field
Skill Level
Intermediate (3 of 5)
Product Reviews