Product Description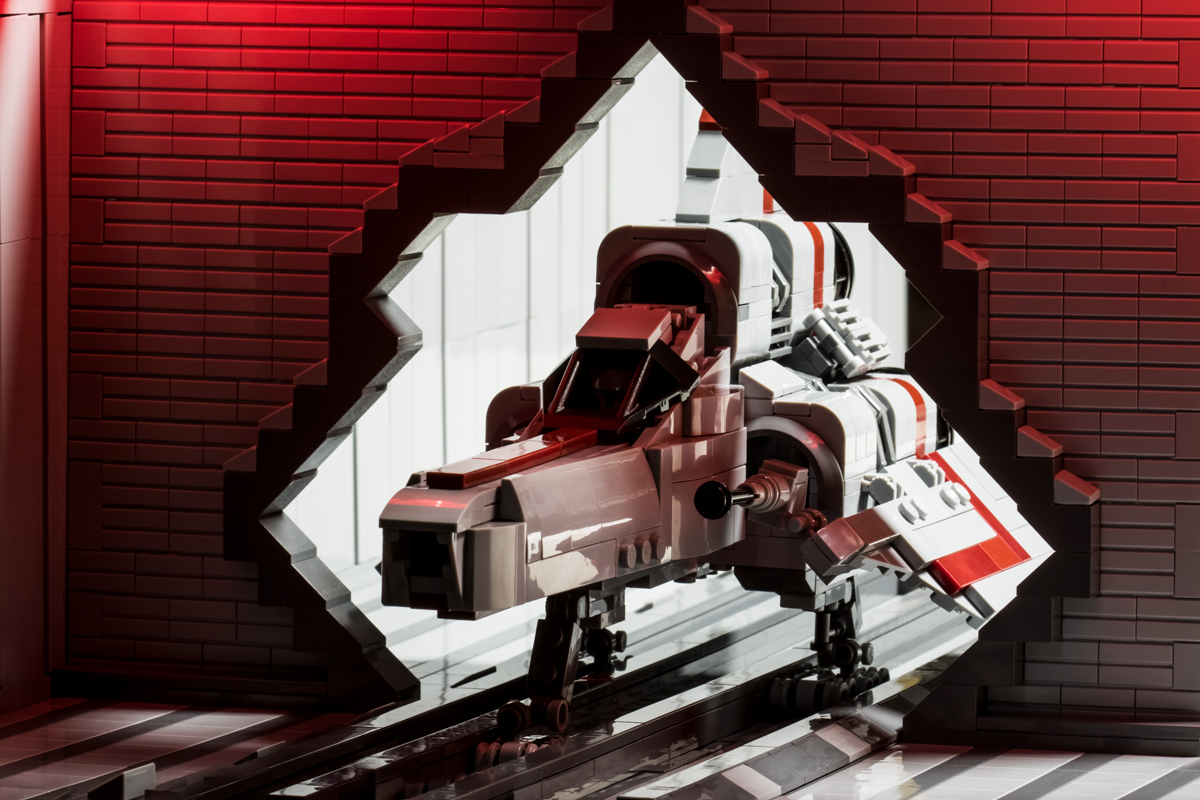 About the Colonial Viper:
The Colonial Viper is an active development one-man space superiority fighter developed and operated by the Brick Fleet. It has a long history of numerous battles fighting alongside newer fighters during its four-year journey back to earth. Speeds can reach 3,331 km/h in the atmosphere.. Whether you are defending a capital ship or dogfighting with Centurion Raiders, the Viper is always an excellent choice. Its speed and mobility provide the ace pilot with the tools for victory!
While traveling at this speed in space, we suggest wearing a G-suit to avoid being knocked unconscious. Safety first, after all.
Additional information about this Brickmania custom building kit:
The Colonial Viper kit comes with the following features:
Custom-printed Pilot
Custom-printed cockpit console
Opening cockpit
Hinged air brakes
Adjustable wings
Twin Q Pulse Lasers mounted on the wings
Landing gear
Designed by John Canepa
1/35 scale to match other Brickmania models.
Includes 630 genuine new-condition LEGO® bricks and BrickArms® elements
Intermediate Skill Level (4-6 years of experience with LEGO is recommended)
All Brickmania model kits are made of new-condition LEGO bricks. This model comes disassembled and includes complete printed building instructions and comes packaged in a sealed box. This is a limited edition kit and production may be discontinued at any time.
Video Preview:
Product Videos
Custom Field
Skill Level
Intermediate (3 of 5)
Product Reviews