Product Description
About the CMP FAT + 25 Pounder:
The CMP FAT, or Field Artillery Tractor, was an artillery tractor of the British and Commonwealth forces during WWII. CMP stood for Canadian Military Pattern, and was applied to a number of trucks and utility vehicles built in Canada that combined British design requirements with North American automotive engineering. As with other FATs, the CMP was usually used to tow either the 25-pounder howitzer or the 17-pounder anti-tank gun. A power winch was located above the rear axle for maneuvering the gun or unbogging the vehicle.
The first models were produced in 1940 and the body went through a number of design changes throughout the war. Post-war examples were supplied to Denmark who provided their own bodywork.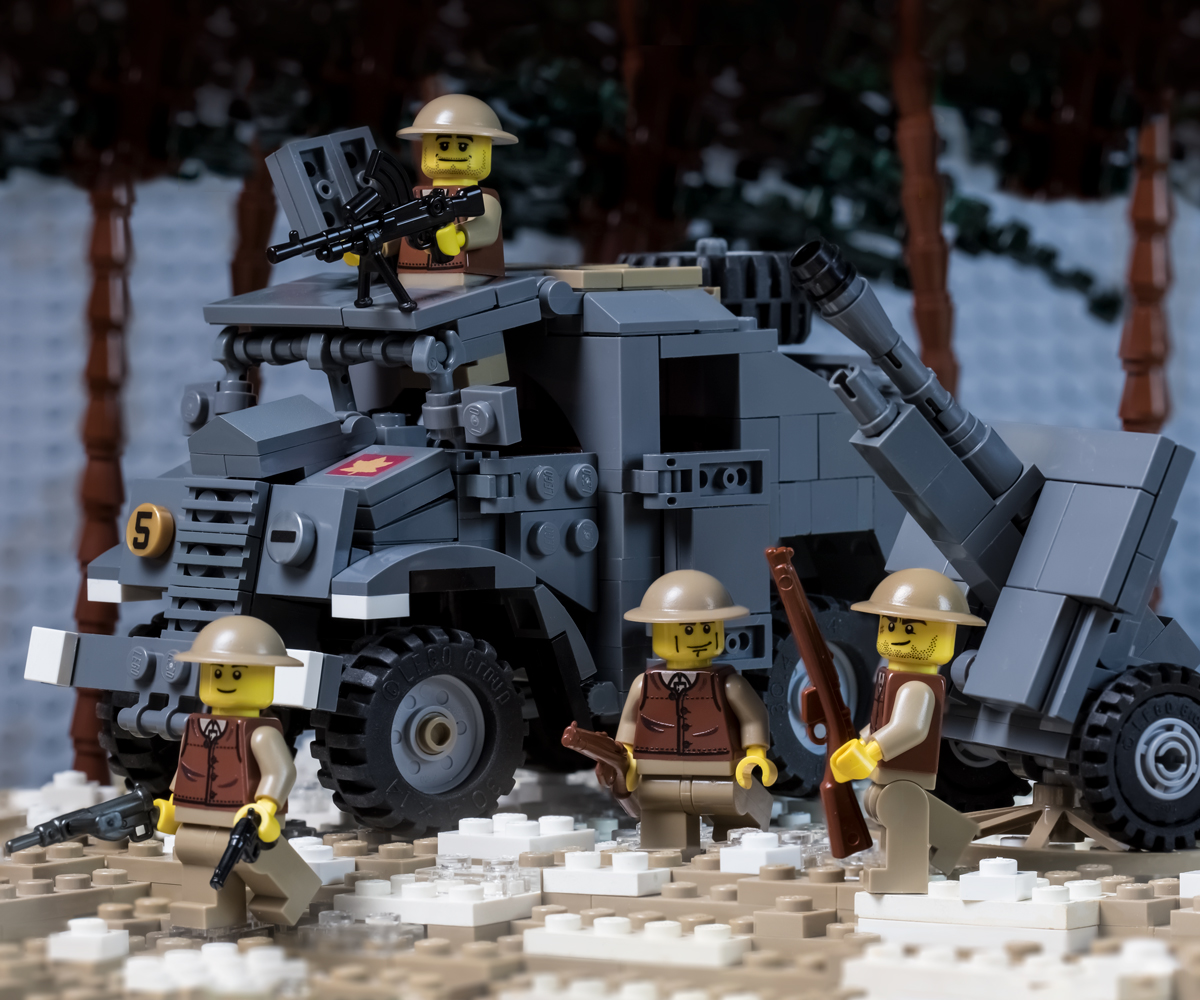 Specifications:
Weight: 10,880 pounds (empty), 13,200 pounds (gross)
Length: 14 feet 1 inch
Height: 8 feet
Crew: 1 + 5 passengers
Armor: None
Engine: Chevrolet, 6-cyl 216 cubic inch petrol 85 bhp
Suspension: Wheel, 4 x 4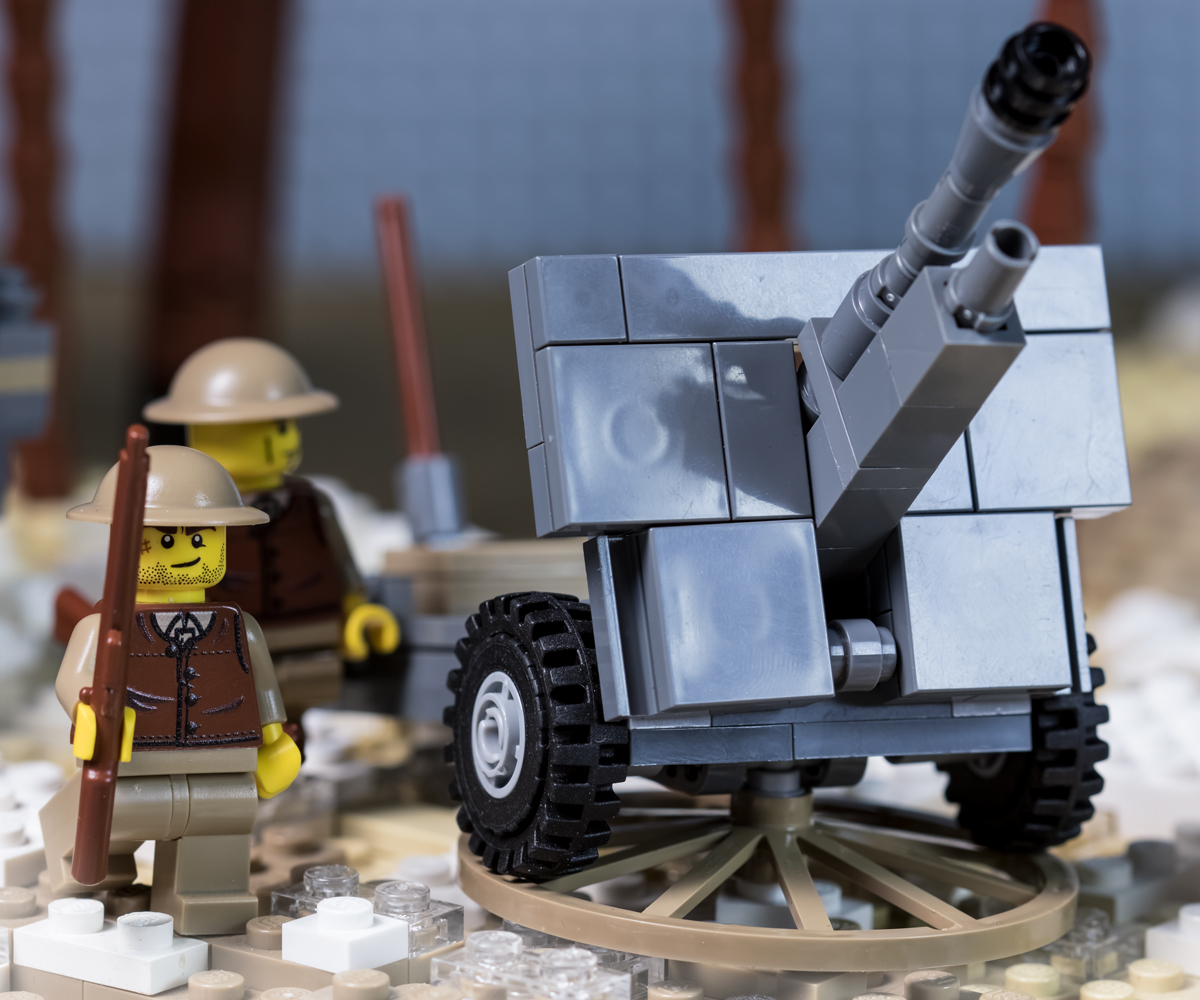 Additional information about this Brickmania custom building kit:
The FMP FAT + 25 Pounder comes with the following features:
CMP FAT has numerous opening doors and hatches.
Functional steering for extra awesome playability
Includes custom printed 1st Canadian Division insignia, blackout headlamp, convoy designator
25-Pounder Field Gun and No. 27 Ammunition Limber included
Four custom printed Commonwealth artillerymen included
Bren Gun, Sten, SMLEs and other custom weapons from BrickArms
Just 50 kits have been made for initial release
1/35 scale to match other Brickmania models.
Includes 508 genuine new-condition LEGO® bricks and BrickArms® elements
Intermediate Skill Level (3-5 years of experience with LEGO is recommended)
All Brickmania model kits are made of new-condition LEGO bricks. This model comes disassembled and includes complete printed building instructions and comes packaged in a sealed box. This is a limited edition kit and production may be discontinued at any time.
Product Videos
Custom Field
Designer
Daniel Siskind + Cody Osell
Skill Level
Intermediate (3 of 5)
Product Reviews