Product Description
About the BRDM-2:
First developed in the Soviet Union in 1962, the BRDM-2 has served in at least 38 countries. Improvements made from the BRDM-1 featured better amphibious capabilities, on-road/off-road performance and armament, and NBC (nuclear, biological, chemical) protection. The off-road design of the BRDM-2 is further enhanced by a set of road wheels along the hull sides that can be deployed at will.
Deployed during both the Grenada conflict (1983) and the First Gulf War (1991), the United States captured several of these aging scout cars during both conflicts. Although few remain, several are still available for viewing at military museums across the country.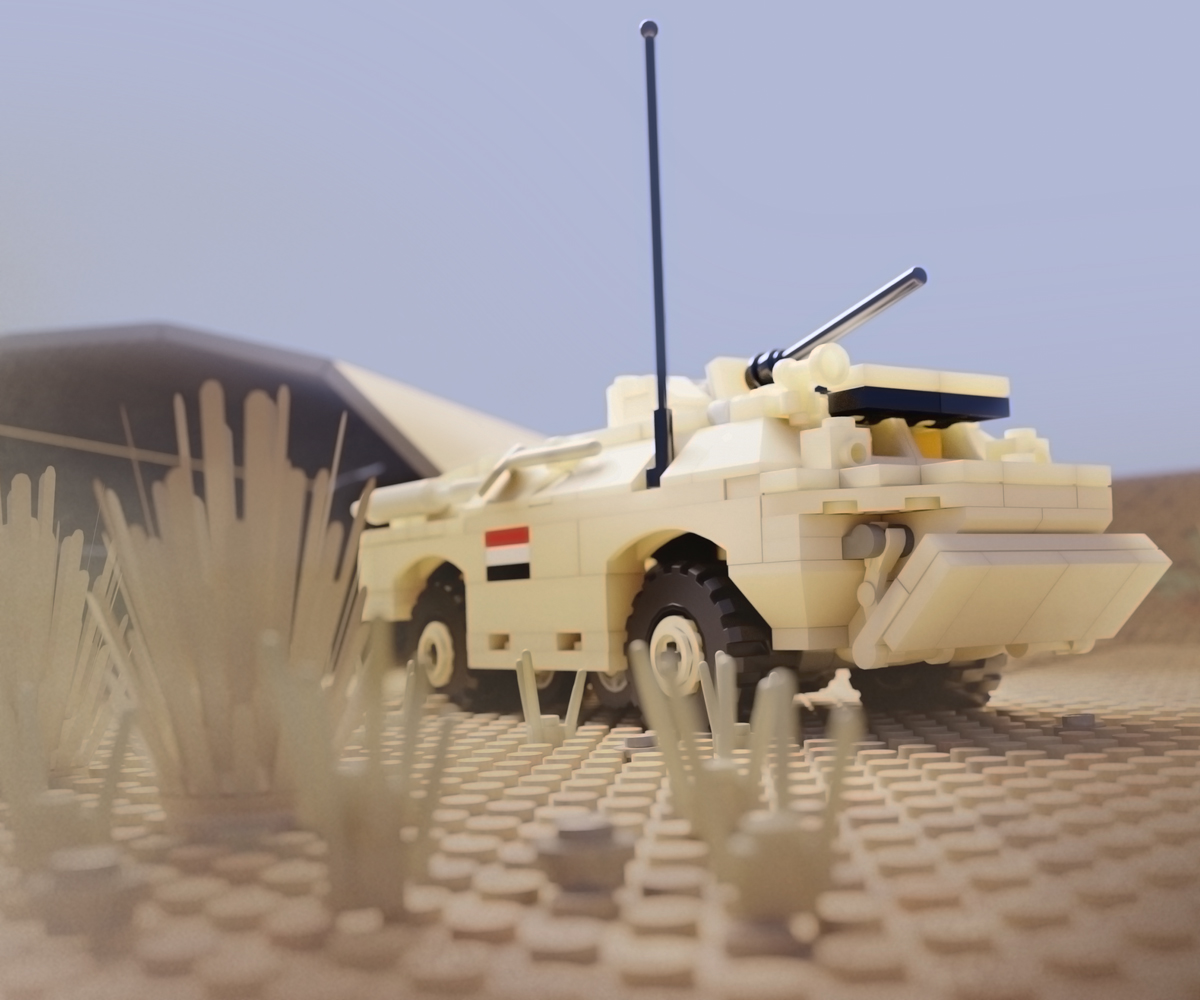 Specifications:
Crew: 4 (driver, co-driver, commander, gunner)
Units produced: 7,200
Main armament: 14.5 mm KPVT heavy machine gun (500 rounds)
Secondary armament: 7.62 mm PKT coaxial general-purpose machine gun (2,000 rounds)
Engine: GAZ-41 gasoline V-8
Operational range: 470 mi
Speed: 62 mph (road); 6.2 mph (water)
Additional information about this Brickmania custom building kit:
The BRDM-2 kit comes with the following features:
Opening drivers' hatches and vision ports
Custom-printed minifig crewman with Desert Storm-era Iraqi uniform
Deployable secondary road wheels for crossing large entrenchments
Deployable twin vane and waterjet for amphibious operations
1/35 scale to match other Brickmania models
Designed by Daniel Siskind
Includes 252 genuine new-condition LEGO® elements & BrickArms elements
Intermediate Skill Level (4-6 years of experience with LEGO is recommended)
All Brickmania model kits are made of new-condition LEGO bricks. This model comes disassembled and includes complete printed building instructions and comes packaged in a sealed box. This is a limited edition kit and production may be discontinued at any time.
Video Preview:
Product Videos
Custom Field
Skill Level
Intermediate (3 of 5)
Product Reviews