Product Description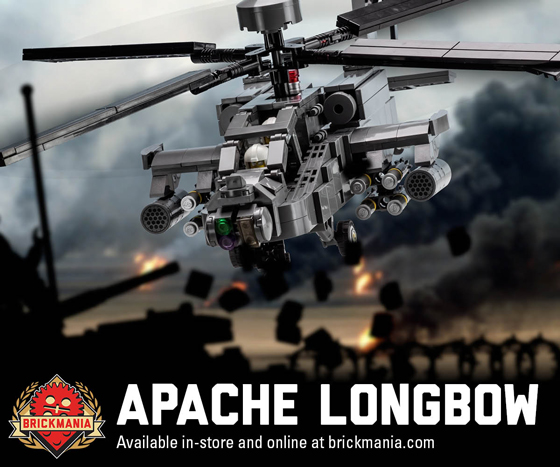 About the AH-64 Apache Longbow:
The AH-64 Apache was developed in the 1970's as replacement for the AH-1 Cobra gunship helicopter, with the first production models delivered to the US Army in 1986. The Apache has a tandem seat configuration, with pilot and gunner each provided with a complete set of controls in sit in separate armored cockpits. It's large four-blade rotor is powered by twin turboshaft engines and has four hard points for weapons stations mounted on stub wings. An upgraded AH-64D Apache Longbow version was introduced in 1997, with advanced avionics, targeting systems and the Longbow radar dome over the main rotor. The Apache is armed with a 30mm chain gun mounted underneath the fuselage, which can be targeted via link with the gunner's helmet. a wide array of additional weapons can be slung from its stub wing, most commonly the 70mm Hydra Rocket Pods, AGM 114 Hellfire Missiles, and/or AIM-92 Stinger Missiles.
The AH-64 first saw combat in Operation Desert Storm, where it is credit for destroying more than 250 Iraqi tanks and numerous other vehicles. It has continued to see extensive service with the US Army in the Balkans, Afghanistan and Iraq. Apaches are also being used by numerous other countries, including the UK, The Netherlands, Israel, Greece, Japan, Taiwan and more. The Apache is the subject of continuous upgrade projects designed to increase performance and lethality.
Additional information about this Brickmania custom building kit:
The AH-64 Apache Longbow kit includes the following features:
Tough construction for increased playability
Includes 30mm chain gun, Hellfire missiles and Hydra rocket pods
Two genuine LEGO mini figure crewmen
Premium vinyl sticker sheet
Made from 664 genuine LEGO® elements
1/35 scale matches other Brickmania models
Intermediate Skill Level (4-6 years of building experience recommended)
This Brickmania model kit is made from genuine, unused LEGO elements and is shipped disassembled. Also included are full-color printed building instructions and is packaged in a sealed box. All Brickmania building kits are limited production and may be discontinued at any time.
Custom Field
Skill Level
Intermediate (3 of 5)
Product Reviews