Product Description
What is Brickmania Elite?
Brickmania Elite is an exclusive builders club and discount program for Brickmania supporters and history buffs. Brickmania Elite members will have access to exclusive offers and bonus materials. Membership is good for one calendar year, starting on January 1st. When renewing your membership, you will receive a discount on the following year's elite membership. Membership benefits include, but are not limited to the list below.
Brickmania Membership benefits 2019

10% Discount on orders through the website throughout the calendar year. (You must sign into your account and the discount will automatically apply.)
10% Discount on all Brickmania kits if you show your membership card at our booth during any show where we are present. See our

Events

schedule for the full list of events.
A free members-only custom designed Brickmania Elite Patch.

Additional members-only sales and special offers will be posted periodically throughout the year. Watch your email for discount information.

10% off next year's membership if ordered before December 31st of current year.
*All perks are subject to change at any time.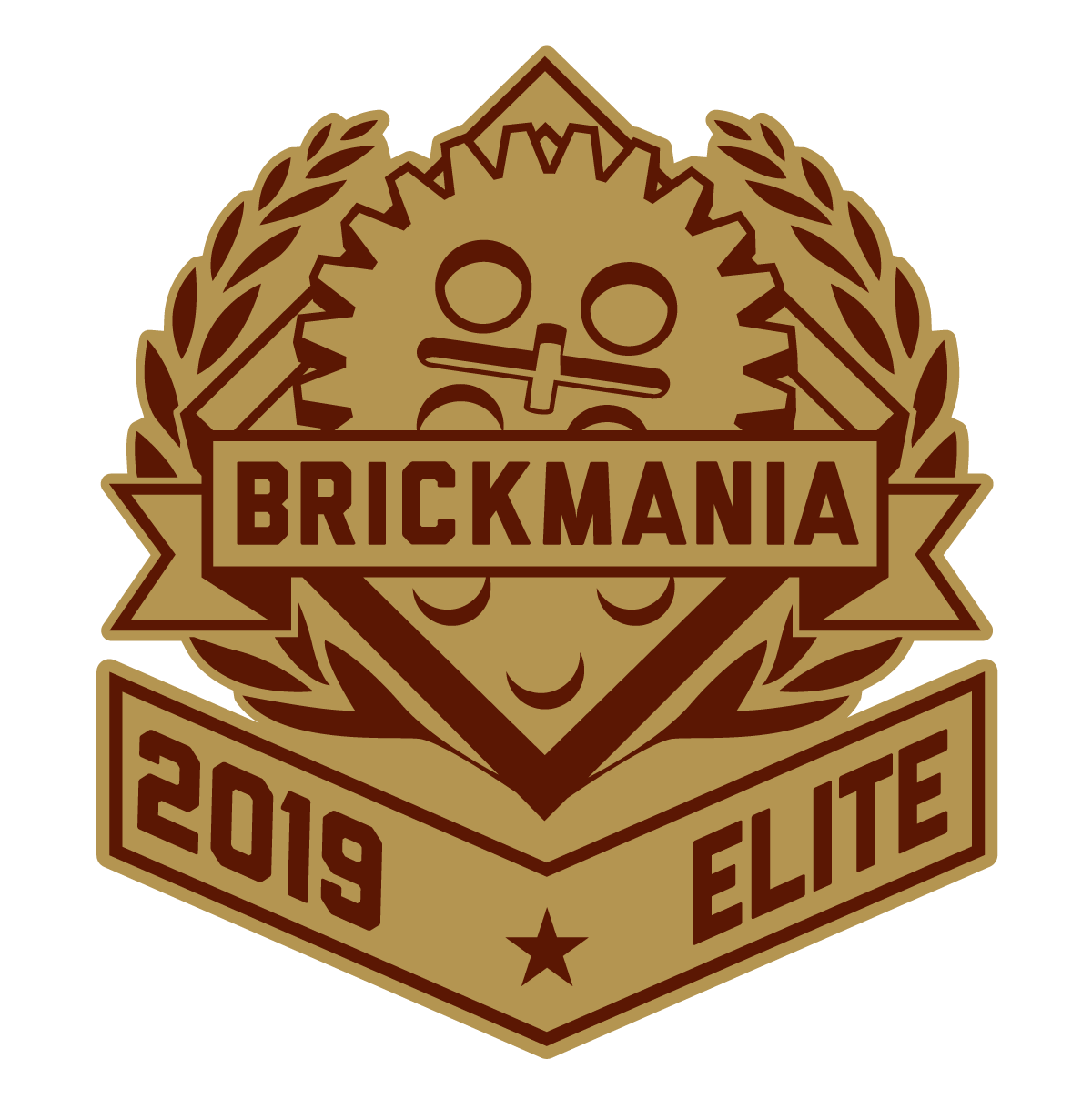 Exclusive Brickmania Elite patch will be sent with your membership card 1–2 weeks after registration. Each year you order a new Elite membership you will receive a chevron with the year on it to add below the original patch!
Membership Rules (Fine print)
Membership will cost $75.00 and run on a calendar year beginning January 1st and ending December 31st of the same year. Membership cards and patch will be mailed 1–2 weeks following registration deadline and may be shipped separately from other items in your order. Your membership card must be shown to receive your 10% discount at events. You must have a registered account at Brickmania.com and be signed in to see discounted prices. If you do not have an account, one will be assigned to the email used to place the order. We encourage (but do not require) wearing your Brickmania Elite Patches during group activities. We may ask to see your membership card to participate in some activities. By joining the Brickmania Elite, you authorize Brickmania to send you emails with our current news, announcements and deals. Brickmania reserves the right to end this program at anytime. Membership is non-transferable.
Brickmania respects your privacy and will not sell your information to anyone else.
Product Videos
Custom Field
Product Reviews